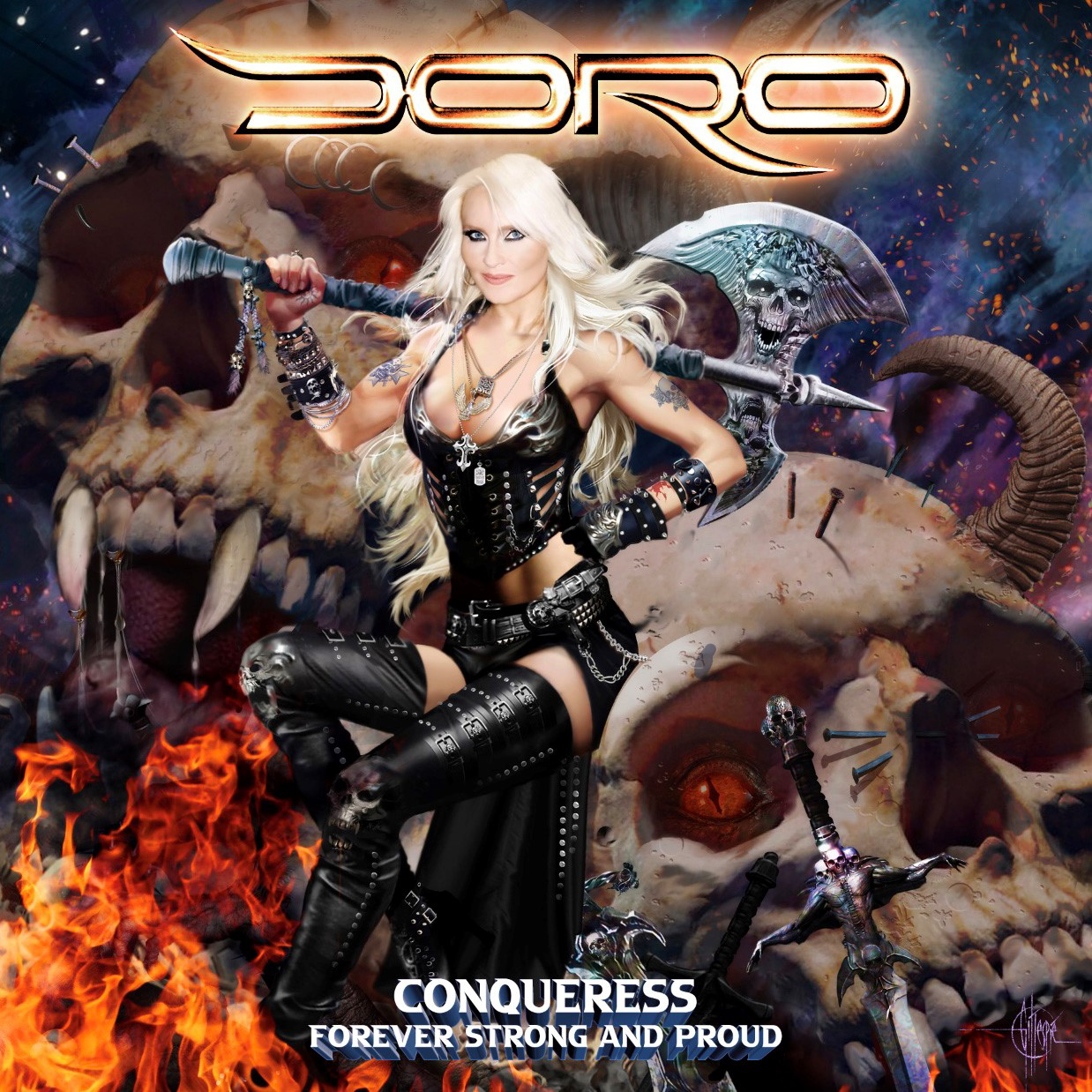 As we
previously announced with November's new releases
on
October 27th, 2023
German vocalist
Doro's
new album was released. The Album titled "
Conqueress: Forever Strong and Proud
" is artists 14th studio solo album and brings the music that shows that
Doro
still likes what she does and does what she likes. We got few stronger songs, few ballads, and cover recorder featuring Rob Halford at the end..
Whole thing has 15 tracks, for which fans had to wait 5 years (a year less then for previous record), but it was worth waiting to see that she really deserved a place in the pantheon of heavy metal stars.
The album starts with one of weakest songs from tracklist (but still present at our
Hard'n'heavy Music Chart
- 59th last week) "", quite slow, having choral beginning and technical play of the guitars. Next is strong and rushing "
Fire in the Sky
", and after that there's first of two tracks featuring Rob Halford - "
Living After Midnight
", little slower and heavier but having very melodious vocal line, hard rock sings I would say.
The best track on the album is probably heavy and fast "
Rise
" with few guitars solos, one at the beginning. Really good are also hard and fast "" (new entry of
week 59. of Hard'n'Heavy Music Chart
), and "
I Will Prevail
", also strong and fast, technically played by guitarists and having growl in chorus.
Talking about Doro's album and don't say a word about ballads? Can't be. The best ballad is probably "
All For You
" and sung in german "
Fels in der Brandung
". And for the end Doro serves us "
Total Eclipse of the Heart
" cover recorder featuring Rob Halford.
Recommended
My note
7/10
(what's your opininon - leave a comment)
DORO - The Official Website